Mitigation Solutions delivers confidence and solutions for any environmental mitigation need. With a diverse team of highly qualified market and land analysts, biologists and sales professionals, we will support infrastructure development while preserving and restoring our nation's natural resources — that's why clients can Bank on Us.
---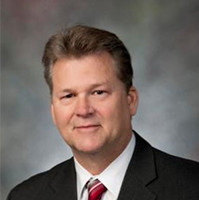 Terry McKenzie
President & Founder
Terry McKenzie is president and founding principal of Mitigation Solutions USA (MSUSA). Prior to MSUSA, he spent six years as the creator, owner and operator of Martin Creek Wetland Mitigation Bank, a viable and profitable wetland mitigation bank located in the Sabine River watershed in Texas. Developing new markets for conservation banking species is Terry's primary focus, and he has been instrumental in the success of Muddy Boggy Conservation Bank in Oklahoma. He has served as the primary contact for all Muddy Boggy American Burying Beetle (ABB) credit sales, 60 percent of which have come from pipeline or transportation projects. He holds degrees from Saint Louis University and North Lake Community College. Terry has extensive training in environmental issues, including wetland, stream and endangered species mitigation. In his spare time, he enjoys the fellowship in restoring and showing classic cars and trucks from the '40s to the '70s. Enjoying the smiles and the memories they inspire makes his day.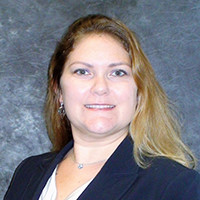 JoAnn Hill
Senior Manager for Sales and Operations
JoAnn Hill joined Mitigation Solutions USA (MSUSA) in April of 2016 as salesforce and administrative coordinator. She was promoted to business and information systems manager In May of 2018 and to senior manager for sales and operations in February of 2019. JoAnn focuses on business development, manages the client engagement process and serves as the primary liaison with clients from various industries on numerous wetland, stream and species credit sales and PRMs. She engages in every step, from the initial proposal to final contract negotiation and regulatory evaluation. She is also closely involved in guiding clients through the transaction process of numerous multi-million-dollar mitigation projects and is responsible for the immediate and long-term planning of business and information systems solutions. JoAnn develops solutions and closes gaps within operations, information management and sales. JoAnn corresponds directly with clients, partners, C-level managers and governing authorities. Prior to her role at MSUSA, she spent nearly two decades in a variety of information/records management roles within the oil and gas industry. In her spare time, she enjoys spending time with loved ones, competitive and non-competitive Dragon Boat racing, traveling the world and volunteering as a coordinator and hostess at Inflammatory Breast Cancer (IBC) meetups around the country.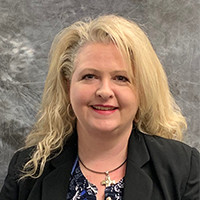 Kelly Cook
Sales & Operations Manager
Kelly Cook joined Mitigation Solutions USA (MSUSA) in August of 2017 as information management assistant. She was promoted to sales and operations manager in February of 2019, working directly with clients from various industries, facilitating wetland, stream and species credit sales to meet overall project deadlines. Kelly focuses on the transactional and contract side of credit sales and works directly with clients and regulatory agencies to help meet permit requirements. She helped design and maintain customer relationship management systems Salesforce (SFDC) and Microsoft Dynamics 365 to ensure data quality, customize workflow and maintain product catalogs. Prior to her role at MSUSA, she spent 25 years in data and records management in the oil and gas industry. In her spare time, Kelly enjoys spending time with family and friends, fishing, scrapbooking and traveling.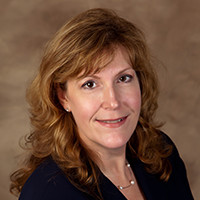 Karen Caperton
Sales and Operations Coordinator
Karen Caperton joined Mitigation Solutions USA (MSUSA) in March of 2019 as sales and operations coordinator. She is responsible for coordinating and supporting management, operations, and information management, as well as sales and marketing. She also provides effective, professional CRM and administrative coordination. Prior to her role at MSUSA, she spent her career in records management from legacy up to current information worldwide in the oil and gas industry, giving her extensive training in the importance of proper management and handling of company records. In her spare time, Karen enjoys spending time with loved ones, riding a Harley with her husband, and rock hounding and collecting minerals and specimens from around the world.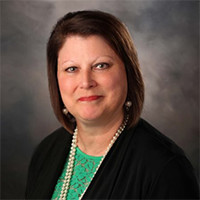 Sheila Evans
Administrative Manager
Sheila Evans joined Mitigation Solutions USA (MSUSA) in the spring of 2012 as contract coordinator and now assists as administrative manager. Sheila has also worked for the last 10 years as the administrative manager with an environmental company that is involved in permitting mitigation and conservation banks. She is a Texas state licensed real estate sales agent and the office manager for a real estate company involved in locating and the acquisition of properties for said banks. Prior to joining MSUSA, she worked in the medical field for 31 years in management positions in Center and Nacogdoches, Texas. Sheila graduated from Ball State University in Muncie, Indiana, with a bachelor of science degree. In her spare time, she and her husband enjoy spending time with their daughters and grandchildren and are avid hot-air balloonists.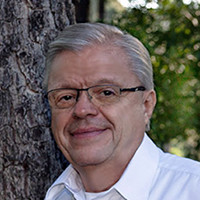 Leon Aldridge
Marketing Director
Leon Aldridge joined Mitigation Solutions USA (MSUSA) in 2015 on a consulting basis and full-time January of 2016 as marketing director. Leon's lifelong career in communication fields includes experience in print media publishing, newspaper ownership, marketing, public relations, and teaching communication courses at Stephen F. Austin State University. Prior to joining MSUSA, he was director of advertising and marketing for an international manufacturing company where he established and developed the company's marketing department. Leon holds degrees from East Texas State University (now Texas A&M at Commerce) and Stephen F. Austin State University, plus postgraduate doctorate course work from the University of North Texas. In his spare time, Leon writes a weekly newspaper column that is also published on his blog site. Other spare-time pursuits include enjoying music, collecting records and improving guitar-playing skills, plus cruising in his mid-'50s classic Fords.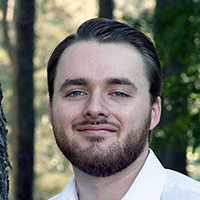 Grayson Wylie
Geographic Information Systems Analyst
Grayson Wylie joined Mitigation Solutions USA (MSUSA) in 2017 as the Geographic Information Systems (GIS) Analyst responsible for creating and maintaining the spatial data involved in mitigation banking, including the maps you see on the website. GIS technology is used to visualize, study and evaluate a landscape — regardless of size or complexity. Specialty areas include database management of spatial information, aerial imagery and lidar interpretation, digital land classifications and analysis, GPS field data collection, and custom and historical imagery acquisitions. Prior to MSUSA, his experience was with Precision Aerial Reconnaissance (PAR) in Ruston, Louisiana, while earning a degree in GIS Technology at Louisiana Tech University. He is currently enrolled at Texas A&M working toward a master's degree in geoscience. Grayson is a Henderson native and a Beckville, Texas, High School graduate. He lives in Gary and lists his leisure-time favorites as hunting and fishing but adds that he also enjoys more hard work because his true joy is found in gaining knowledge, successfully completing projects and tackling difficult assignments.